Tax Preparation
It is not a crime to owe back taxes to the IRS or state agencies. However, it is illegal if you neglect to file your tax returns. If the IRS finds that you have not filed by the deadline, the consequences can be crippling. Needless to say, it is strongly advisable to file your taxes in a prompt manner in order to avoid any punitive action.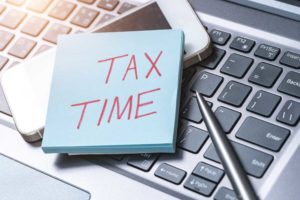 Tax Law Advocates is here to help
With years of experience helping individuals prepare their personal and business taxes, our law firm is well versed with the process. No matter how much you owe the government, it is our goal that your tax-related issues are resolved in a fast and fair manner. Our firm offers tax preparation for any business or personal tax return.
To reach the path of resolution our first step starts from the beginning. We work to figure out which years you are missing and how we can help recover the process. To do so we will conduct an investigation in which we contact the IRS and pull transcripts and returns. This helps us better understand your tax history and allows us to tailor our recommendations to fit your unique situation. The investigation we conduct will reveal which years need to be filed as well as how much is owed that way you can stay focused on the resolution.
We're experienced in helping people with the following forms:
What our clients are saying about us